Acutonics® Certification Program in Sound Healing
The Acutonics Certification Program is designed to address the diverse training needs of allied health professionals, by providing a
practical understanding of Sound Healing, Oriental Medicine and Harmonic Living. This is a non-invasive and gentle modality, with a
scientific and spiritual foundation that is having profound results. The classes are offered over weekends, and can be held at the Cosmic
Sound Temple in Round Valley, or with a minimum of 4 students, can even be taught in the comfort and convenience of your own home! Continuing education credits are available for acupuncturists through NCCAOM and massage and bodywork practitioners through,
NCBTMB. However our students include chiropractors, naturopaths, psychotherapists, veterinarians, music therapists, nurses, doctors,
and energy healers. The unique curriculum has been designed to expand the practitioners' knowledge and competency in a
comprehensive methodology that is rooted in Oriental Medicine and music theory, while taking previous training into consideration. Whether you take just a few classes or follow the path to full Acutonics Certification you will gain valuable skills that you can immediately integrate into your life and work.
Students learn to work with specific frequencies and musical Intervals that are tuned to the orbital properties of the Earth, Moon, Sun
and Planets, and apply these intervals directly on acupuncture and acupressure point combinations, as well as trigger points, chakras, and
in the etheric field. Each musical combination or interval that we work with has its own unique archetypal qualities and frequencies that
allows you to fine tune the energetic that is applied on or over the body. Each class builds on what was learned in the previous class, as we
explore concepts like layering sound, and work with additional tools including essential oils, Tibetan bowls and tinchas, planetary gongs, bells,
and drums. This program is designed to expand your depth of understanding in the use of sound based therapies in the practice
environment. There is extensive hands-on experience and a supervised clinical component where you give and receive sessions.
Classes are designed to fit into the schedule of a busy practitioner. They are offered over weekends, in a series of modules that allow
you to go at your own pace. From the very first class you will gain practical skills that can be immediately integrated into your clinical work.
Acutonics Sound Healing Certification—Course Overview
There are nine (9) required core courses and two electives including:
Acutonics Level I – Sound Gates to Meridian Harmonics;
Level II – Higher Harmonics and the Inner Nature of Tone;
Level III – Harmonic Attunement;
Level IV – Advanced Harmonic Applications;
Level V - The Foundations of Energetic Ethics;
Level VI - Clinical Documentaries;
Level VII - Harmonic Pathology;
Level VIII – Thesis Development and Presentation; and
Level IX - Sedna: Superconductor.
Practitioners who cannot demonstrate proficiency through previous coursework will also be required to complete Energetics of Points and
Meridians.
In addition to the nine core courses practitioners must complete two electives for example, The New Science of Sound and Biology, Harmonic Essentials I: Honoring Plants and Their Essence, The Tao of Astrology, Equine Acutonics. Students are also required to complete 100 Clinical Hours, which demonstrate competency in the integration and application of this modality into clinical practice. In the spirit of continuous learning students and practitioners are also encouraged to contribute articles or case studies, join an online forum, or participate in community gatherings where knowledge is shared.
Not sure yet? We also offer a one-day introductory course that is approved for continuing education Acutonics: The Energetics of Transformation
through Sound Vibration.
Classes currently available with Cosmic Sound Healing:
Introduction to Acutonics®
At no time in our history has there been greater desire, interest, and need for alternative forms of health care. The Acutonics® Cosmic Sound Healing System answers these needs by drawing on science, music, metaphysics, ancient truths, philosophical traditions, as well as Kemetic (Ancient African Egyptian), Eastern and Western medicine to create an integrated and harmonic approach to health care and healing.
Prerequisites: None.
Acutonics® I: Sound Gates to Meridian Harmonics
This workshop introduces the Acutonics Healing System and is open to anyone interested in studying Acutonics.
Participants explore the philosophy, cosmology, and scientific and mystical roots of Acutonics. The workshop focuses on the cross-cultural uses of sound, concepts of the human body as sound resonator, energy meridians and points as pathways for sound, concepts of the world harmonies, cellular memory, sound imprinting, and reformatting. It offers fresh new insights into pre-meridian energy networks.
Students learn how to apply Acutonics precision calibrated tuning forks, using sound intervals that are based on the orbital properties of the Earth, Moon, and Sun. A wide variety of physical, psychological, and spiritual conditions are treated through the use of the extraordinary vessels, microcosmic orbit, windows to the sky, and selected points with transformational overtones.
Participants experience the art of listening, cellular re-entraining, attuning, and their combined role in biological reharmonization. Students learn to work with the Acutonics Earth Moon Set and the Acutonics Solar 7th Set.
Required for practitioner certification
Prerequisites: None
Cost: Acutonics Level 1: $500
Early Registration Discount: $450 if paid in full by early registration deadline! Call today!
Tools not included.
REGISTER & PURCHASE TOOLS ONLINE!
Acutonics® II: Higher Harmonics and the Inner Nature of Tone
This class deepens participants' knowledge of the application of intervals to unique point combinations. Students learn to balance, expand, re-entrain, and transform meridian and organ disharmonies. Participants learn to work in between the physical and nonphysical energies of the body, integrating the low, middle, and high frequency tuning forks, to access subtler vibrational states of awareness that allow deep transformation of the physical form.
This class builds on Level I teachings and expands knowledge of energy diagnostics, grids, and fields that focus on the synthesis of individual and universal attunement. Students expand their knowledge of the Acutonics® Earth Moon Set and are introduced to the Acutonics® High Frequency Set, Acutonics® Low Moon Set, and other sound healing tools including Tibetan Bowls, bells, drums, rattles, and the didgeridoo.
Required for practitioner certification
Prerequisites: Acutonics Level I Core Curriculum
Acutonics Level 2: $500
Early Registration Discount: $450 if paid in full by early registration deadline! Call TODAY!!
Tools not included.
Why studying with Cosmic Sound Healing is right for YOU!!!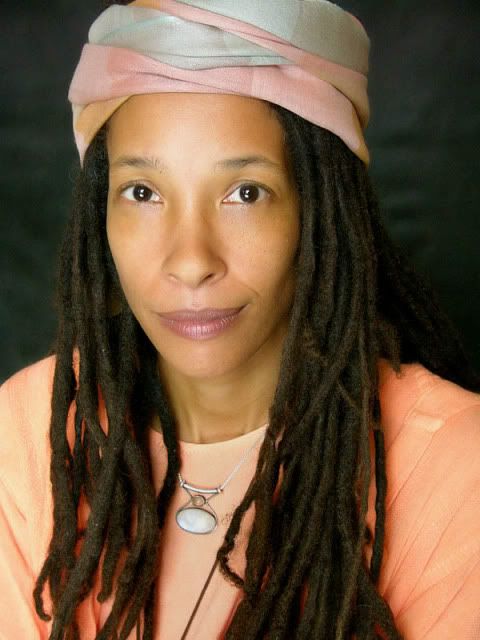 You will learn about the Kemetic (Ancient African Egyptian) connections to the planets and thus, these cosmic tones of the tuning forks.
In addition to studying the Babylonian (Western) Astrology, you will also learn about the Sidereal or True Astrology system, which consists of 13 months, and is based upon the actual motions of the Sun and planets across the constellations in the sky. For more information on Sidereal Astrology,
visit this blog post.
Call 707 983 6303, 707 972 6831 cell, or email me (healingcomsicsound at gmail.com) to inquire about classes in your area.