Cosmic Sound Healing at New Living Expo SF April 27-29 2012

COSMIC SOUND HEALING IS ASKING YOU TO
SAVE the Date! ~ For the 11th Annual New Living Expo
STOP BY BOOTH 530 to receive YOUR Cosmic Tune-Up!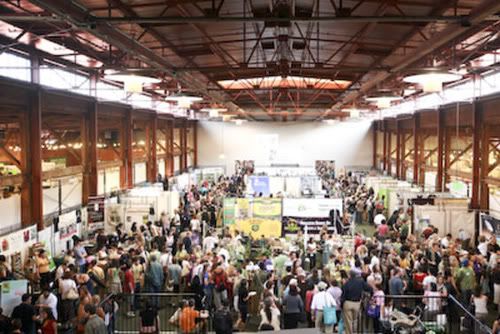 Hours: Friday 5-10pm | Saturday 11-8pm | Sunday 11-7pm
It's time to come together once again to
CONNECT COMMUNITY Through Mind, Body & Spirit!
The 2012 Expo promises to educate, inform and inspire all as we delve into the mysteries and ancient wisdom of this remarkable time in the evolution of our species. Not only do we have abundant opportunities to look at life from a universal and cosmic perspective, this year's NLE offers a plethora of speakers, workshops and lectures whose topics are dynamically focused on the most cutting-edge tools for living to support a vital, sustainable and spiritually-fulfilled life. You won't want to miss a minute of this uplifting event!
NEW in 2012: FREE Yoga Classes all weekend!
Hosted by
Yoga Tree SF

EXPO HIGHLIGHTS:
300+Exhibits
100+ Lectures
21 Workshops
Panel Discussions
FEATURED SPEAKERS
Special Guest Speaker:
Gregg Braden
Deep Truth: Igniting the Memory of Our Origin, History, Destiny and Fate
(Additional fee for Admission)
Terry Cole-Whittaker: 3 Steps of Divine Magic and 21-Day Plan for Everlasting Happiness &
Prosperity
John Gray: 20th Anniversary of Men Are From Mars, Women Are From Venus
Scott Huckabay
John Perkins
Don Jose Ruiz
Plus over 100 more!
EARLY-BIRD Pricing
1-Day Pass $15
2-Day Pass $20
3-Day Pass $25
20 years and under FREE
Regular pricing at the door +$5.00
General Admission Includes Workshops,
Lectures, Panels & Exhibits
(EXCLUDES Special Guest Speaker Event)
See website for details
TICKETS AVAILABLE* through:

www.inticketing.com
866.558.4253
*Handling fees apply; please see website for details.
Volunteer Opportunities Available
www.newlivingexpo.com
415.382.8300
I will be sharing booth space with
Booth 530-Lecture Sat. Rm 7, 3:30pm
LOOKING FORWARD TO SEEING YOU THERE!
HETEP. TCHIYA AMET EL MAAT
COSMIC SOUND HEALING WITH ACUTONICS©
www.cosmic.tchiya.com
707.972.6831
Trackback URL for this blog entry