Good Rising and Exceptional Winter Solstice on the way......
Both will be recorded in a "pro" studio at some moment in the future. As we can see, sometimes, this takes years. This is why I have decided to share this music now, exactly the way it is NOW, just recorded as a songwriter, pre-production. RAW!.... now is really all we have. These songs feel eternal. I would like to take a moment to thank Sebai Maa, Dr. Muata Ashby, Spiritual Preceptor, for helping me with the language/lyrics for these songs, as well as for many of the chants I have been learning. You can learn more about Dr. Ashby and his work at
www.egyptianyoga.com
Of course, with this music, every song is a prayer, and every song has an amazing story, legend or even, birthing story. The first song, Ushet Rekhat, is a chant of the Names of the Goddess. One morning, I was wondering how I would learn all the names, because it is written that when you chant their names, you gain their wisdom, just as Aset gained by learning the secret name of Ra. Then the melody just came through me. I sang this song at last year's conference. To perform music in such a setting is truly awesome and divine. One of the priests at the Temple of Aset, Unut Un Shen, had some music already recorded on his computer. It was a perfect match! DIVINE RIGHT ORDER!!!
Kemetic Names of the Goddess by tchiya_amet
KEMETIC GODDESS NAMES
(Ushet Rekhat) Apt, Mut, Mehurt Aset,Hetheru Maat, Rennenet, Meshkenet Sefkhet-aabut Nebt-het, Ament
Nekhebet, Mut Rekhat, Sekhemet Arat, Baset, Ra Sekhemet Baset-Ra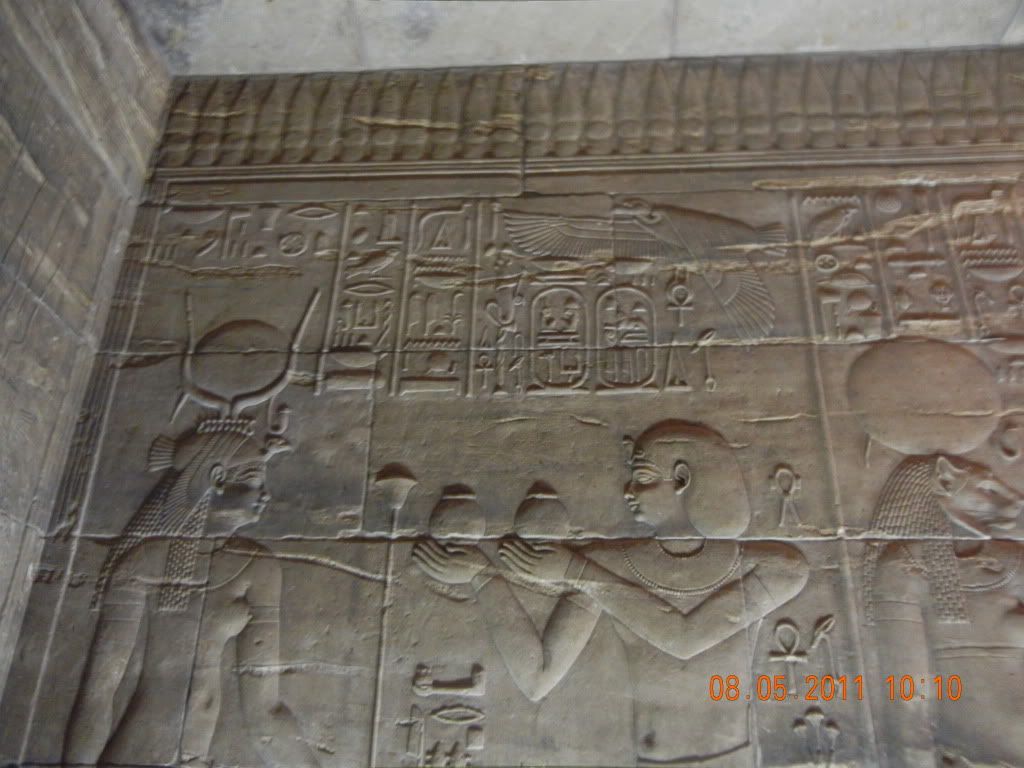 These photos taken inside Temple of Aset at Philae. I was horrified when I saw this next one, Aset feeding/teaching Heru: The original Madonna and child; and immediately started singing this song. We were told that when the invaders came, including Greeks, Romans, and Christians, they tried to destroy the faces of our Ancestors because they were not allowed to worship images..... they were so ignorant.... look what they did to Aset in this one....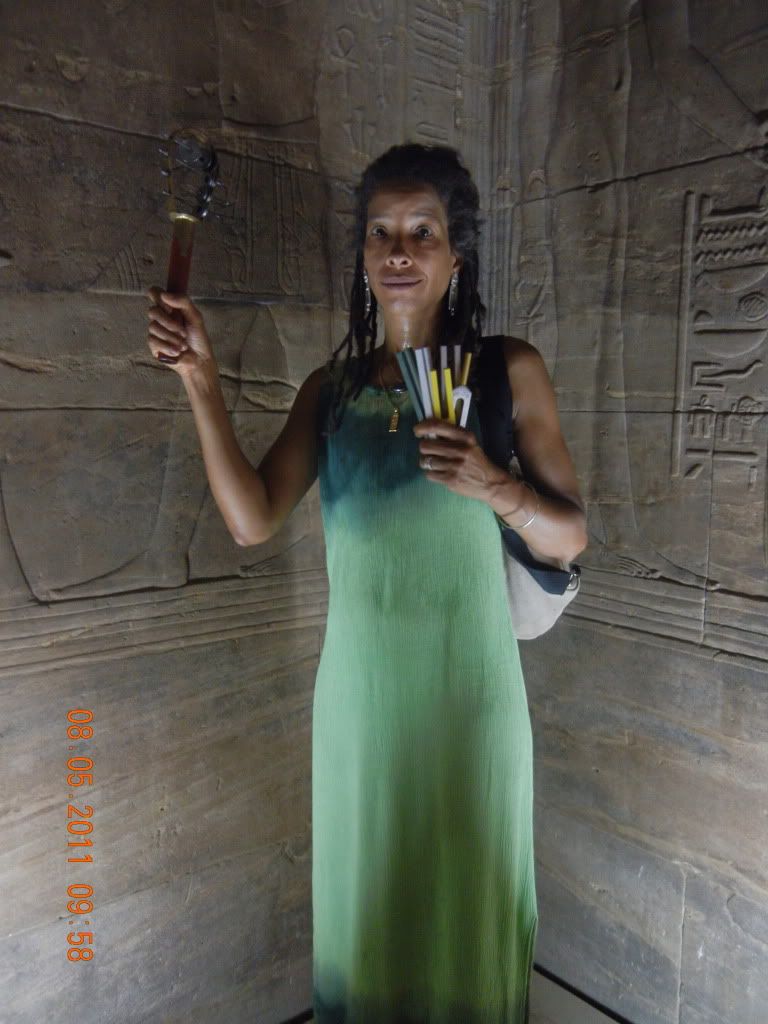 wow, the look on my face says it all!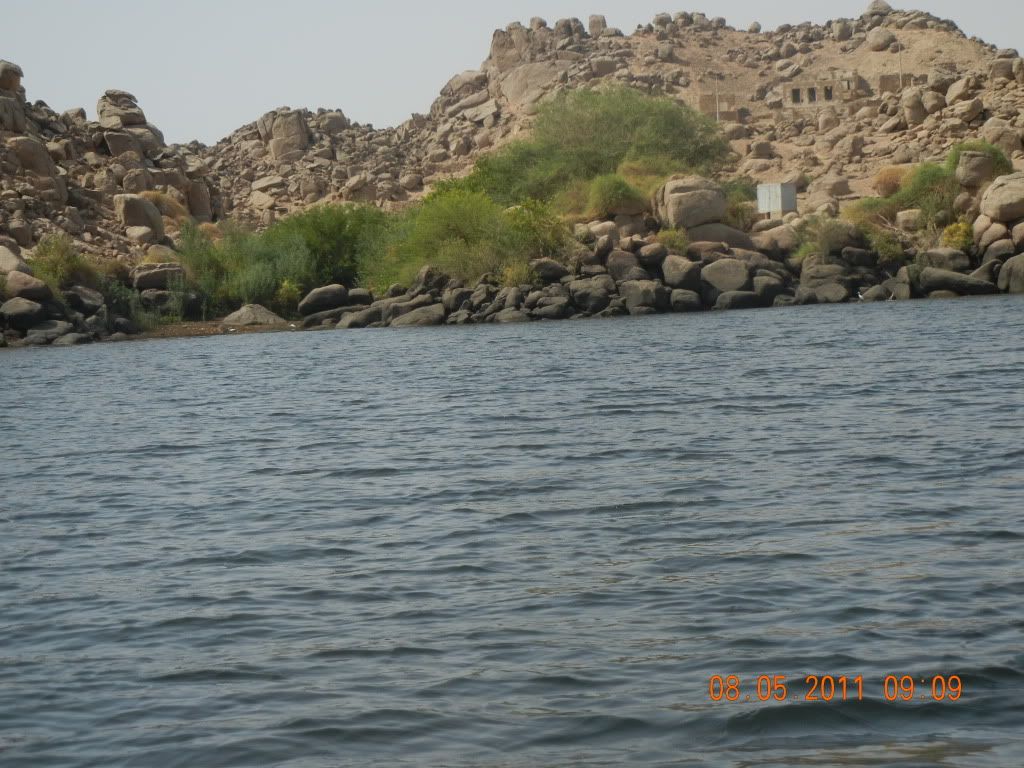 The second chant is one that I intended to write for my parents' ceremony this summer: I read a few passages from the Pert M Heru as we sailed up the Nile. Then I released their ashes. It was quite moving. The song is ready in time for the Solstice Retreat, so I am not complaining!
Sedjem-F Ten by tchiya_amet
Here are some photos, and video from that special day in August, the day before my 50th birthday! Also included are the glyphs from the Book of Coming Forth by Day, also called Book of the Dead. The passages I read, as well as the song, are meant to be uttered during a transition, and also during the memorial service. Once again, Special Thanks to Sewbai Maa that helped with the passages. And of course to Yirser Ra Hotep with Kemetic Yoga Skills, and Sobhy, our guide, for making my first trip to Kemet so inner-joy-able, HETEP.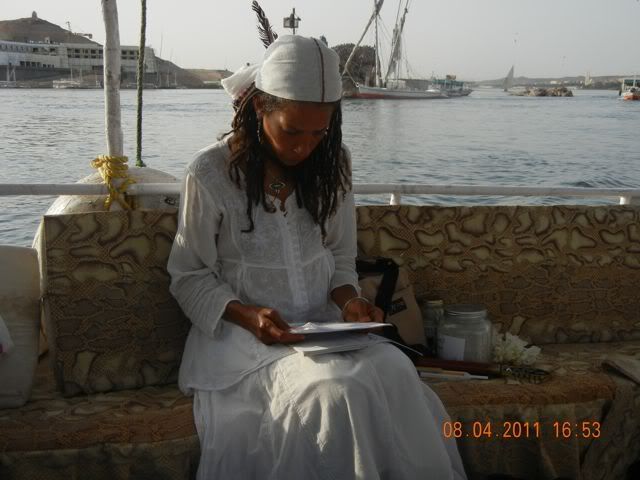 glyphs/translation by Dr. Ashby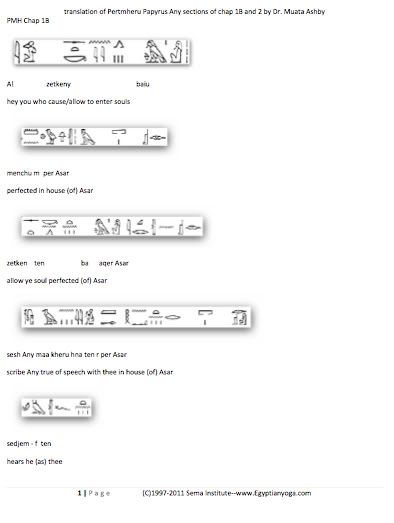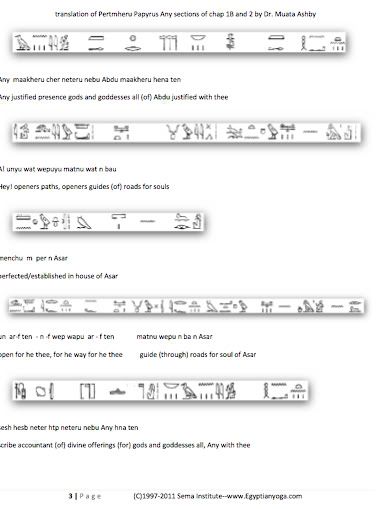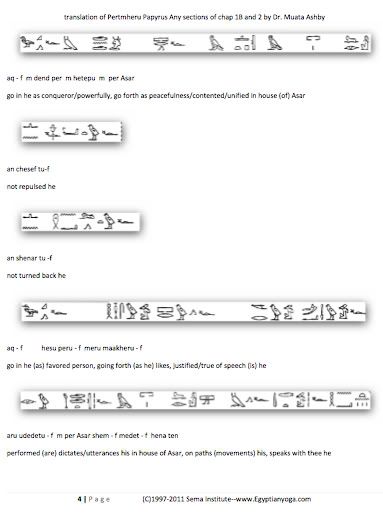 Tags: Untagged
Trackback URL for this blog entry
What have I been doing while waiting for the cd to be completed? Composing and learning Kemetic (Ancient Egyptian) devotional chants (hekau). I'd like to share two of them with you. One is a "garageband" version, and the other is a home studio recording. Both of these songs will be performed live, with a Neterian band, at the 2011 Kemetic (Ancient Egyptian) Winter Solstice Conference and Retreat.