Torus Meditation Technique for more energy, free energy even...
After seeing the torus energy flow, I have extended the field so that it reaches out farther, so that I can share energy with another without depleting my own energy. It is a protective shield that allows for generous sharing. Since I have been doing this meditation, I have more energy, am more assertive, less timid and more courageous in speaking up for myself, in a very Maat like manner..... Standing in My Truth. Remaining Seated on My Inner Throne and CANNOT Be Moved!
Torus Energy video clip from movie.
Dim lights
Some More Images to help you get the idea.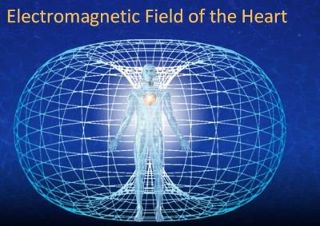 Here is the Movie THRIVE in its entirety by the way.
Dim lights
Interesting how Taurus and Torus sound similar? Ancient languages had no vowels, so these words are definitely related...
As for increased energy. I have also been taking
Mana Wai Blue Spirulina
with coconut water....my energy is off the charts!
I feel that the combination of this Blue Spirulina with the Torus Energy Meditation are responsible for my heightened energy levels these days.....
I used to do a meditation for abundance, where I visualized how we exchange energy with the trees, then cut them down to print paper money. I saw how we can get the energy and things we need to live on Earth from the Trees and vice versa. This Torus meditation takes this a to a whole new level.....
Maat Hetepu! May the Peace of Maat Be Upon YOU! Tchiya Amet El Maat
Gotta thank my brother Ed Hambric for this one. He told me to watch THRIVE. What is so fascinating to me is the shape of the Torus. I have been doing a meditation where the energy comes up thru the root chakra, then exits thru crown chakra for a while now. However it was just enough for my own being. Like this.
Trackback URL for this blog entry